Making sense of communication
Keywords:
Communication, Education, medical, Medical humanities
Downloads
Download data is not yet available.
References
Paulo Coelho Writer: Official Site. 2009 Oct 12 [cited 2017 Jan 2]. Available from: http://paulocoelhoblog.com/2009/10/12/quote-of-the-week-15/
Kasthuri RR, Vekatesan S. Picturing illness: history, poetics, and graphic medicine. RHiME. 2015;2:11-17.
Narayan ST. Should knowledge of classical dance be essential for medical practitioners? RHiME. 2014;1:16-18.
Moreno-Leguizamon CJ, Patterson JJ, Rivadeneira AG. Incorporation of social sciences and humanities in the training of health professionals and practitioners in other ways of knowing. RHiME. 2015;2:18-23.
Dhaliwal U, Singh S, Singh N. Promoting competence in undergraduate medical students through the humanities: The ABCDE paradigm. RHiME. 2015;2:28-36.
Ramalingam S. The Tree of Life. RHiME. 2017;4:3-4.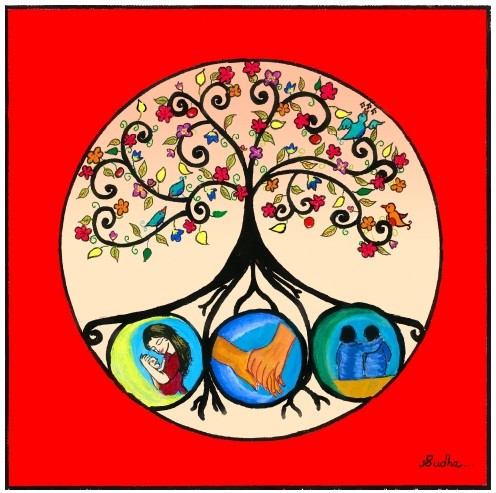 Downloads
How to Cite
Dhaliwal, MS, U. (2017). Making sense of communication. Research and Humanities in Medical Education, 4, 1–2. Retrieved from https://www.rhime.in/ojs/index.php/rhime/article/view/95
License
Articles published in the journal RHiME are covered by the Creative Commons License [Attribution-NonCommercial 4.0 International (CC BY-NC 4.0)]
Authors retain copyright and grant the journal right of first publication with the work simultaneously licensed under a Creative Commons Attribution License that allows others to share the work with an acknowledgement of the work's authorship and initial publication in this journal.
Authors are able to enter into separate, additional contractual arrangements for the non-exclusive distribution of the journal's published version of the work (e.g., post it to an institutional repository or publish it in a book), with an acknowledgment of its initial publication in this journal.
Authors are permitted and encouraged to post their work online (e.g., in institutional repositories or on their website) after publication in the Journal, as it can lead to productive exchanges, as well as greater citation of published work.