The true colors of care through the eyes of Paula Rego
Downloads
Download data is not yet available.
References
Fernandes J, Rosengarten R, Livingstone M. Paula Rego: Exhibition Catalogue. Porto, Portugal: Fundação de Serralves; 2004.
Bradley F. Paula Rego. Tate publishing; 2007.
Solms M, Panksepp J. The "id" knows more than the "ego" admits: neuropsychoanalytic and primal consciousness perspectives on the interface between affective and cognitive neuroscience. Brain Sci. 2012;2(2):147-75. http://www.doi.org/10.3390/brainsci2020147.
Johnson B, Mosri DF. The neuropsychoanalytic approach: using neuroscience as the basic science of psychoanalysis. Front Psychol. 2016;7:1459. http://www.doi.org/10.3389/fpsyg.2016.01459.
Yovell Y, Solms M, Fotopoulou A. The case for neuropsychoanalysis: why a dialogue with neuroscience is necessary but not sufficient for psychoanalysis. Int J Psychoanal. 2015;96:1515–53. http://www.doi.org/10.1111/1745-8315.12332.
Blass RB, Carmeli Z. Further evidence for the case against neuropsychoanalysis: How Yovell, Solms, and Fotopoulou's response to our critique confirms the irrelevance and harmfulness to psychoanalysis of the contemporary neuroscientific trend. Int J Psychoanal. 2015;96:1555–73. http://www.doi.org/10.1111/1745-8315.12449.
Burmester M, Gomes S, Loock U, Ramos T, Rego P, Rosengarten R. Compreender Paula Rego: 25 perspectivas. Porto, Portugal: Fundação de Serralves; 2004.
Freud S. The Uncanny. The standard edition of the complete psychological works of Sigmund Freud. London: Hogarth Press and the Institute of Psycho-Analysis; 1919.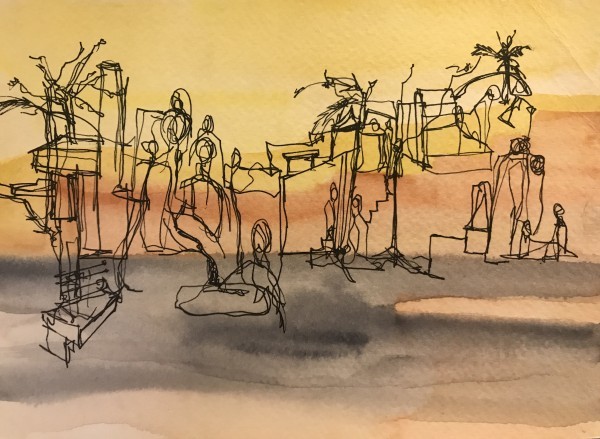 Downloads
How to Cite
Morgado, P., & Tavares, M. (2020). The true colors of care through the eyes of Paula Rego. Research & Humanities in Medical Education, 7, 224-227. Retrieved from https://www.rhime.in/ojs/index.php/rhime/article/view/431
License
Copyright (c) 2020 Pedro Morgado, Marisa Tavares
This work is licensed under a Creative Commons Attribution-NonCommercial 4.0 International License.
This work is licensed under a
Creative Commons Attribution-NonCommercial 4.0 International License
. Authors who publish with this journal agree to the following terms: Authors retain copyright and grant the journal right of first publication with the work simultaneously licensed under a Creative Commons Attribution License that allows others to share the work with an acknowledgement of the work's authorship and initial publication in this journal. Authors are able to enter into separate, additional contractual arrangements for the non-exclusive distribution of the journal's published version of the work (e.g., post it to an institutional repository or publish it in a book), with an acknowledgement of its initial publication in this journal. Authors are permitted and encouraged to post their work online (e.g., in institutional repositories or on their website) after publication in the Journal, as it can lead to productive exchanges, as well as greater citation of published work