Sarah Gamp - the role of the domiciliary nurse in literature
Keywords:
Charles Dickens, Community nursing, Fictional narratives, Health humanities, Martin Chuzzlewit, Medical humanities, Nursing, Sarah Gamp, Domiciliary nursing
Abstract
Hospitals in Britain during the Victorian period became increasingly involved with the education of health care professionals. Yet, despite the growing role of hospitals, there were wide variations in the quality of medical services available. This allowed for significant consequential choices and advancement to be made, though it was mainly in the medical sector. Campaigning through the Doctor's Registration Movement also left its mark in a social climate considered turbulent. Remarkably, nursing as a profession received almost invisible treatment as is seen from the feeble echo in the vast expanse of literature from that time. Acknowledging nursing's historical point of entry into the discourse, and its journey from the Medieval Period right through the Victorian era is paramount. However, this cannot be properly done without giving due emphasis to the community nurse. Examining the historical terrain and the historical influences that led to the demise of community nursing, through Dickens's fictional portrayal of Sarah Gamp, this paper will provide answers on the present status of this aspect of the nursing profession. It will offer a close reading of Dickens's Sarah Gamp from Martin Chuzzlewit, and it will try to explore and elicit factual information from a rich and impressively extensive fictional plot. This paper also offers an analytical exposition of Gamp's peculiar potential for the reading of the nurse figure as unconstrained by Victorian codes of gender and economics.
Downloads
Download data is not yet available.
References
Dickens C. The Life and Adventures of Martin Chuzzlewit. London: Chapman and Hall; 1844.
Summers A. The mysterious demise of Sarah Gamp: the domiciliary nurse and her detractors, c. 1830-1860. Victorian Studies. 1989;32(3):365-87.
Smith FB. Florence Nightingale, Reputation and Power. London: Croom Helm; 1982.
Young A. Entirely a woman's question? Class, gender and the Victorian nurse. Journal of Victorian Culture. 2008;13:18-41.
Morgentaler G. Mrs Gamp, Mrs Harris and Mr Dickens: Creativity and the self split in two. Dickens Quart. 2009;26(1):3-14.
Marcus S. Preface to the Cheap Edition. Martin Chuzzlewit. London: Penguin; 2004.
Winter R. Truth or fiction: problems of validity and authenticity in narratives of action research. Ed Action Res. 2002;10(1):143-54.
Hein E. Nursing Issues in Twenty-First-Century: Perspectives from the Literature. New York: Library of Congress Catologing-in-Publication Data; 2001.
McKenzie P. The Right Sort of Woman: Victorian Travel Writers and the Fitness of an Empire. Newcastle upon Thyne: Cambridge Scholars Press; 2012.
Kincaid JR. Dickens and the Rhetoric of Laughter. Oxford: Clarendon Press; 1971.
Helmstadter C. A Third Look at Sarah Gamp. Can Bull Med Hist. 2013;30(2):141-59.
Baly M. Florence Nightingale: founder of modern nursing: the Crimean experience." Humane Health Care Int. 1997;13(4):176-7.
Slater M. Dickens and Women. Stanford: Stanford University Press; 1983.
Walvin J. Victorian Values. Athens: University of Georgia Press; 1987.
Waters C. Commodity Culture in Dickens's Household Worlds: The Social Life of Goods. Aldershot: Ashgate Publishing; 2008.
Poovey M. Uneven Developments: The Ideological Work of Gender in Mid-Victorian England. Chicago: University of Chicago Press; 1988.
Judd C. Bedside Seductions: Nursing and the Victorian Imagination, 1830 – 1880. New York: St Martin's Press; 1998.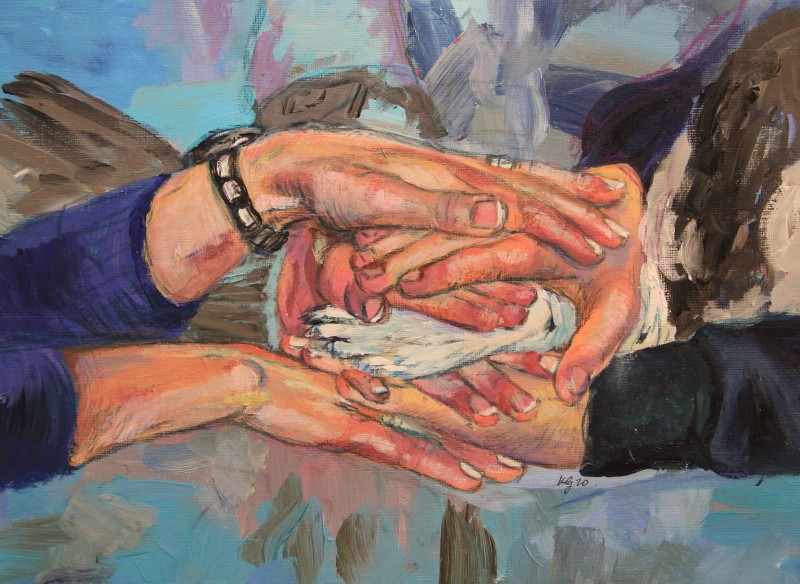 Downloads
How to Cite
Scerri, M. (2021). Sarah Gamp - the role of the domiciliary nurse in literature . Research and Humanities in Medical Education, 8, 45–52. Retrieved from https://www.rhime.in/ojs/index.php/rhime/article/view/417
License
Copyright (c) 2021 Mariella Scerri
This work is licensed under a Creative Commons Attribution-NonCommercial 4.0 International License.
Articles published in the journal RHiME are covered by the Creative Commons License [Attribution-NonCommercial 4.0 International (CC BY-NC 4.0)]
Authors retain copyright and grant the journal right of first publication with the work simultaneously licensed under a Creative Commons Attribution License that allows others to share the work with an acknowledgement of the work's authorship and initial publication in this journal.
Authors are able to enter into separate, additional contractual arrangements for the non-exclusive distribution of the journal's published version of the work (e.g., post it to an institutional repository or publish it in a book), with an acknowledgment of its initial publication in this journal.
Authors are permitted and encouraged to post their work online (e.g., in institutional repositories or on their website) after publication in the Journal, as it can lead to productive exchanges, as well as greater citation of published work.