Real life stories when one has a disability in the time of COVID-19
Keywords:
Anxiety, Attention Deficit Disorder, Autism Spectrum Disorder, COVID-19, Developmental disability, Dyslexia, intellectual disability, intersectionality, Learning disability
Abstract
With the COVID-19 pandemic, many challenges and problems have occurred across all populations; however, for individuals with disabilities, the challenges are often significantly exacerbated by the additional problems of access and inequity. This article describes five real life stories of individuals with disabilities who have been seriously impacted by the pandemic. We have described the individuals' disabilities, the complexity of the situations amplified by the pandemic, and how it has jeopardized the health of these individuals. As these individuals navigated this new unchartered territory of COVID-19, they often were left with few resources and an inability to access their traditional resource networks. We have documented each story and integrated relevant sources that support the jeopardy of the individual involved. We hope that this article may assist readers in understanding the perils of progressing through COVID-19 with a disability.
Downloads
Download data is not yet available.
References
IDEA Series: The Segregation of Students with Disabilities. Washington, DC: National Council on Disability. 2018 Feb 07 [cited 2020 Oct 13]. Available from https://ncd.gov/sites/default/files/NCD_Segregation-SWD_508.pdf
U.S. Department of Education. Individuals with Disabilities Education Act (IDEA). Public Law 114-95, subpart B continuum of alternate placements [Internet]. 2017 Jul 07 [cited 2020 Oct 10]. Available from https://sites.ed.gov/idea/regs/b/b/300.115
California Department of Education. Advocate School-Banning. California School Directory [Internet]. 2004 [cited 2020 Oct 10]. Available from https://www.cde.ca.gov/schooldirectory/details?cdscode=33669857022577
Skiba RJ, Poloni-Staudinger L, Simmons AB, Feggins-Azziz R, Chung C-G. Can poverty explain ethnic disproportionaity in special education? The Journal of Special Education. 2005;39(3):130–44.
Blanchett WJ. Disproportionate representation of African American students in special education: acknowledging the role of white privilege and racism. Educational Researcher. 2006;35(6):24-8.
Gomez S. Living Undocumented [Internet]. USA: Netflix; 2019. Available from https://www.youtube.com/watch?v=WSGBP-Z4UXI
How COVID-19 impacts people with disabilities. American Psychological Association. [Internet]. 2020 May 06 [cited 2020 Oct 13]. Available from https://www.apa.org/topics/covid-19/research-disabilities
Darby F, Lang JM. Small Teaching Online: Applying Learning Science in Online Classes. San Francisco: Jossey-Bass; 2019.
Zhang H, Nurius P, Sefidgar Y, Morris M, Balasubramanian S, Brown J, Dey AK, Kuehn K, Riskin E, Xu X, Mankoff J. How does COVID-19 impact students with disabilities/health concerns? arXiv preprint arXiv:2005.05438. 2020 May 11 [cited 2020 Oct 13]. Available from https://arxiv.org/ftp/arxiv/papers/2005/2005.05438.pdf
Godoy M, Wood D. What Do Coronavirus Racial Disparities Look Like State By State. Washington DC: National Public Radio. 2020 May 30 [cited 2020 Oct 13]. Available from https://www.npr.org/sections/health-shots/2020/05/30/865413079/what-do-coronavirus-racial-disparities-look-like-state-by-state
Coronavirus Disease 2019 (COVID-19): Health Equity Considerations and Racial and Ethnic Minority Groups. Centers for Disease Control and Prevention. 2020 Jul 24 [cited 2020 Oct 10]. Available from https://www.cdc.gov/coronavirus/2019-ncov/need-extra-precautions/racial-ethnic-minorities.html
The Editorial Board. Opinion: How to Reopen America's Schools. The New York Times [Internet]. 2020 June 6 [cited 2020 Oct 13]. Available from https://www.nytimes.com/2020/06/06/opinion/coronavirus-schools-reopen.html
Dugas M, Carnovale V, Poirier A-A, Mailot B, Skidmore B, Faust L, Costello C, Thomson D, Majnemer A, Goldowitz D, Miller S, LeBlanc A. COVID-19 in children with brain-based developmental disabilities: A rapid review [Internet]. medRxiv 2020.05.01.20088021. doi: https://doi.org/10.1101/2020.05.01.20088021.
Sundeen T. Rural Education in America: A Changing Landscape: Annual Rural Education and Healthcare Symposium [Internet]. 2020 April 9 [cited 2020 Oct 13]. Available from: https://www.acres-sped.org/conference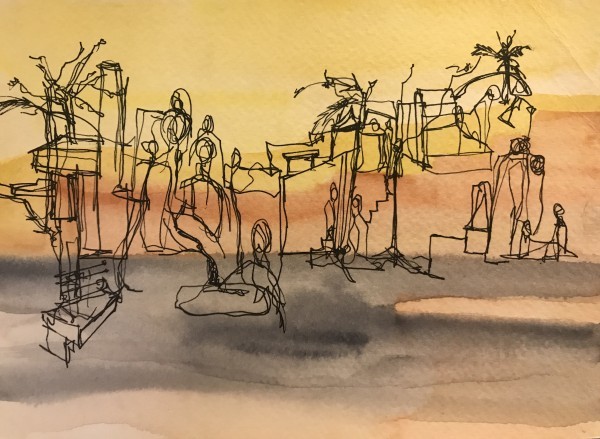 Downloads
How to Cite
Phillips, J., & Kirk, R. . (2020). Real life stories when one has a disability in the time of COVID-19. Research & Humanities in Medical Education, 7, 209-213. Retrieved from https://www.rhime.in/ojs/index.php/rhime/article/view/378
License
Copyright (c) 2020 Julie Phillips, Rea Kirk
This work is licensed under a Creative Commons Attribution-NonCommercial 4.0 International License.
This work is licensed under a
Creative Commons Attribution-NonCommercial 4.0 International License
. Authors who publish with this journal agree to the following terms: Authors retain copyright and grant the journal right of first publication with the work simultaneously licensed under a Creative Commons Attribution License that allows others to share the work with an acknowledgement of the work's authorship and initial publication in this journal. Authors are able to enter into separate, additional contractual arrangements for the non-exclusive distribution of the journal's published version of the work (e.g., post it to an institutional repository or publish it in a book), with an acknowledgement of its initial publication in this journal. Authors are permitted and encouraged to post their work online (e.g., in institutional repositories or on their website) after publication in the Journal, as it can lead to productive exchanges, as well as greater citation of published work