Emotion and care during COVID-19: commentary on 'What makes me tick in the pan(dem)ic'
Keywords:
COVID-19, Coronavirus, Anger, Fear, Guilt, Pandemic, Reflection, Resilience, Narrative medicine
Downloads
Download data is not yet available.
References
Mukherjee D. Experiencing Community in a Covid Surge. Hastings Cent Rep. 2020 May 5. [cited 2020 Jun 19] Available from https://www.doi.org/10.1002/hast.1109 Online ahead of print.
Plutchik, R. The Nature of Emotions: Human emotions have deep evolutionary roots, a fact that may explain their complexity and provide tools for clinical practice. American Scientist Vol. 2001;89(4):344-50.
Beauchamp TL, Childress JF. Principles of biomedical ethics (7th ed.). New York: Oxford University Press; 2013.
Dunn CP, Burton BK. Ethics of Care. Chicaago: Encyclopædia Britannica, inc.; 2013. Available from https://www.britannica.com/topic/ethics-of-care
De Panfilis L, Di Leo S, Peruselli C, Ghirotto L, Tanzi S. "I go into crisis when …": ethics of care and moral dilemmas in palliative care. BMC Palliat Care. 2019;18(1):70. Available from https://www.doi.org/10.1186/s12904-019-0453-2
Medscape. In memoriam: Healthcare workers who have died of Covid-19. 2020 Apr 1 [cited 2020 Jun 19]. Available from https://www.medscape.com/viewarticle/927976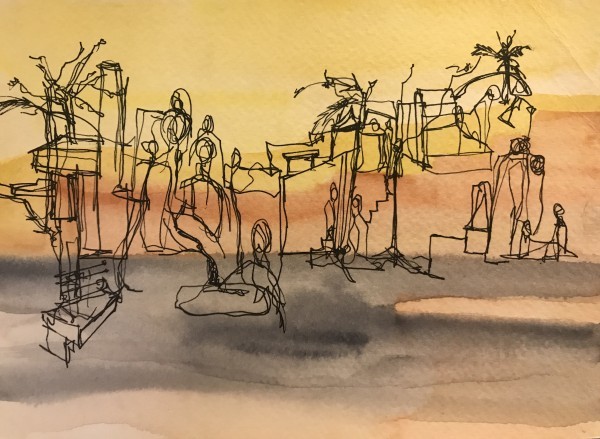 Downloads
How to Cite
Mukherjee, D. (2020). Emotion and care during COVID-19: commentary on 'What makes me tick in the pan(dem)ic'. Research & Humanities in Medical Education, 7, 153-155. Retrieved from https://www.rhime.in/ojs/index.php/rhime/article/view/368
License
This work is licensed under a
Creative Commons Attribution-NonCommercial 4.0 International License
. Authors who publish with this journal agree to the following terms: Authors retain copyright and grant the journal right of first publication with the work simultaneously licensed under a Creative Commons Attribution License that allows others to share the work with an acknowledgement of the work's authorship and initial publication in this journal. Authors are able to enter into separate, additional contractual arrangements for the non-exclusive distribution of the journal's published version of the work (e.g., post it to an institutional repository or publish it in a book), with an acknowledgement of its initial publication in this journal. Authors are permitted and encouraged to post their work online (e.g., in institutional repositories or on their website) after publication in the Journal, as it can lead to productive exchanges, as well as greater citation of published work