Commentary on 'All Bodies': Indian perspective
Keywords:
COVID-19, Coronavirus, Disability, Medical humanities, Health humanities, Triage
Downloads
Download data is not yet available.
References
National Disaster Management Guidelines: Hospital Safety. A publication of the National Disaster Management Authority, Government of India. 2016 Feb [cited 2020 May 19]. Available from https://ndma.gov.in/images/guidelines/Guidelines-Hospital-Safety.pdf
Emanuel EJ, Persad G, Upshur R, Thome B, Parker M, Glickman A, Zhang C, Boyle C, Smith M, Phillips JP. Fair allocation of scarce medical resources in the time of Covid-19. N Engl J Med. 2020 Mar 23. doi: 10.1056/NEJMsb2005114. [Epub ahead of print]
Beauchamp T, Childress J. Principles of Biomedical Ethics. 8th ed. New York, NY: Oxford University Press; 2019.
Page K. The four principles: can they be measured and do they predict ethical decision making? BMC Med Ethics. 2012;13:10.
Teven CM, Gottliebhe LJ. The four-quadrant approach to ethical issues in burn care. AMA J Ethics. 2018;20(6):595-601.
Petrini C. Triage in public health emergencies: ethical issues. Intern Emerg Med. 2010;5(2):137-44.
Department of Administrative Reform and Public Grievance. National Preparedness Survey on COVID-19 responses of District Collectors and IAS Officers (2014-18 batches). 2020 Apr 1 [cited 2020 May 19]. Available from https://darpg.gov.in/sites/default/files/COVID-19%20Impact%20Feedback%20Report.pdf
Singh S, Cotts KG, Maroof KA, Dhaliwal U, Singh N, Xie T. Disability-inclusive compassionate care: Disability competencies for an Indian Medical Graduate. J Family Med Prim Care [serial online] 2020 [cited 2020 May 19];9:1719-27.
United Nations Human Rights Office of the High Commissioner. COVID19 and the Rights of Persons with Disabilities. 2020 April 29 [cited 2020 May 19]. Available from https://www.un.org/development/desa/disabilities/wp-content/uploads/sites/15/2020/04/COVID-19_and_The_Rights_of_Persons_with_Disabilities.pdf
National Disaster Management Guidelines on Disability inclusive Disaster Risk Reduction. A publication of the National Disaster Management Authority, Government of India. September 2019 [cited 2020 May 19]. Available from https://gidm.gujarat.gov.in/en/ndma-guidelines
Singh S. Disability ethics in the coronavirus crisis. J Family Med Prim Care. 2020. [Forthcoming]
No Body Is Disabled. Open letter to providers and hospitals. 2020 [cited 2020 May 19] Available from https://nobodyisdisposable.org/open-letter/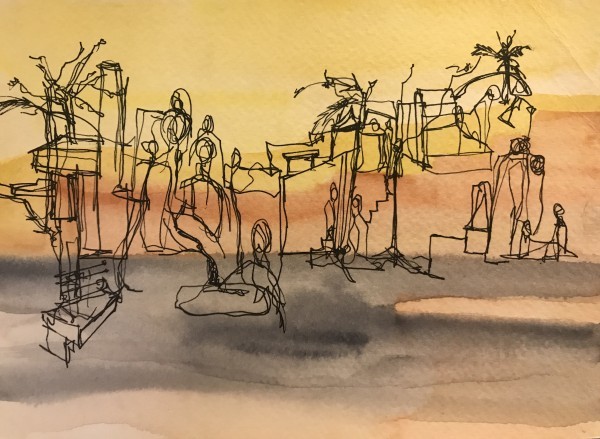 Downloads
How to Cite
Singh, S. (2020). Commentary on 'All Bodies': Indian perspective. Research & Humanities in Medical Education, 7, 112-115. Retrieved from https://www.rhime.in/ojs/index.php/rhime/article/view/350
License
This work is licensed under a
Creative Commons Attribution-NonCommercial 4.0 International License
. Authors who publish with this journal agree to the following terms: Authors retain copyright and grant the journal right of first publication with the work simultaneously licensed under a Creative Commons Attribution License that allows others to share the work with an acknowledgement of the work's authorship and initial publication in this journal. Authors are able to enter into separate, additional contractual arrangements for the non-exclusive distribution of the journal's published version of the work (e.g., post it to an institutional repository or publish it in a book), with an acknowledgement of its initial publication in this journal. Authors are permitted and encouraged to post their work online (e.g., in institutional repositories or on their website) after publication in the Journal, as it can lead to productive exchanges, as well as greater citation of published work