Spiritual health strategies for the COVID-19 pandemic
Keywords:
COVID-19, Coronavirus, Spiritual health
Downloads
Download data is not yet available.
References
Park K. Park's Text Book of Preventive and Social Medicine. 25rd ed. Jabalpur:Banarasidas Bhanot Publishers; 2019.
Shukla D, Shukla K. Spiritual health – definition and applications in clinical care. JIACM. 2016;7(1):6-7.
Dhar N, Chaturvedi S, Nandan D. Spiritual health scale 2011: defining and measuring 4th dimension of health. Indian J Community Med. 2011;36(4):275–282. Available from https://www.doi.org/10.4103/0970-0218.91329
Schwartz C, Meisenhelder JB, Ma Y, Reed G. Altruistic social interest behaviors are associated with better mental health. Psychosom Med. 2003;65(5):778-85.
Department of Mental Health and Substance Abuse, World Health Organization, in collaboration with the Victorian Health Promotion Foundation and The University of Melbourne. Summary Report: Promoting mental health: Concepts, emerging evidence, practice. Geneva: WHO; 2005.
Pandav CS, Kumar R. Spiritual health: Need for its mainstreaming in health-care delivery in India. Indian J Public Health. 2018;62:251-2.
Lighter J, Phillips M, Hochman S, Sterling S, Johnson D, Francois F, Stachel A. Obesity in patients younger than 60 years is a risk factor for Covid-19 hospital admission. Clin Infect Dis. 2020Apr9:ciaa415. Available from https://www.doi.org/10.1093/cid/ciaa415
World Health Organization. Q&A: Tobacco and COVID-19. 2020 May 27 [cited 2020 Jul 6]. Geneva: WHO Available from https://www.who.int/news-room/q-a-detail/q-a-on-tobacco-and-covid-19
World Health Organization. Tobacco free initiative: Tobacco and waterpipe use increases the risk of COVID-19. 2020 [cited 2020 Jul 6] Geneva: WHO. Available from http://www.emro.who.int/tfi/know-the-truth/tobacco-and-waterpipe-users-are-at-increased-risk-of-covid-19-infection.html
World Health Organization. Alcohol does not protect against COVID-19; access should be restricted during lockdown. 2020 Apr 14 [cited 2020 Jul 6] Geneva: WHO. Available from https://www.euro.who.int/en/health-topics/disease-prevention/alcohol-use/news/news/2020/04/alcohol-does-not-protect-against-covid-19-access-should-be-restricted-during-lockdown
Goldstein CM, Josephson R, Xie S, Hughes JW. Current perspectives on the use of meditation to reduce blood pressure. Int J Hypertens. 2012;2012:578397. Available from https://www.doi.org/10.1155/2012/578397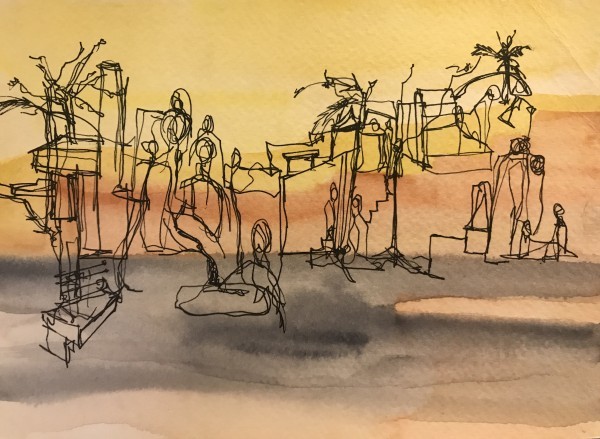 Downloads
How to Cite
Mahmood, S. (2020). Spiritual health strategies for the COVID-19 pandemic. Research & Humanities in Medical Education, 7, 163-164. Retrieved from https://www.rhime.in/ojs/index.php/rhime/article/view/337
License
This work is licensed under a
Creative Commons Attribution-NonCommercial 4.0 International License
. Authors who publish with this journal agree to the following terms: Authors retain copyright and grant the journal right of first publication with the work simultaneously licensed under a Creative Commons Attribution License that allows others to share the work with an acknowledgement of the work's authorship and initial publication in this journal. Authors are able to enter into separate, additional contractual arrangements for the non-exclusive distribution of the journal's published version of the work (e.g., post it to an institutional repository or publish it in a book), with an acknowledgement of its initial publication in this journal. Authors are permitted and encouraged to post their work online (e.g., in institutional repositories or on their website) after publication in the Journal, as it can lead to productive exchanges, as well as greater citation of published work