The army nurse
Keywords:
Army nursing, Gender, Health humanities, Literature, Nursing, War
Abstract
Storied accounts of nurses' representations on the battlefield become vital records of personal or communal histories that otherwise may not be voiced or even acknowledged. What we have today is a fairly accurate account of the harsh realities nurses endured at the battlefield and how these horrific situations shaped them as nurses who would act as role models in the brink of death. While women's writing about war has received much critical attention that has established its authenticity as witness to war, scant attention has been paid to how women see the trauma of nursing at the frontline and how it influences the narrative. The scope of this article is to understand the connections between nurses' narratives from the First World War and Vietnam. It tries to elicit common elements in how war is seen and consequently to the relationship between seeing and bearing witness to wars.
Downloads
Download data is not yet available.
References
Borden M. The Forbidden Zone. London: Heinemann; 1929.
Nalbantian S. Memory in Literature: From Rousseau to Neuroscience. London: Palgrave Macmillan; 2003.
Adhikari M. History and Story: Unconventional History in Michael Ondaatje's The English Patient and James A. Michener's Tales of the South Pacific. History and Theory. 2002;42:43-55.
Peterson JM. No angels in the house: The Victorian Myth and Paget Women. The American Historical Review 1984;89.3:677-708.
Hallett CE. Nurse Writers of the Great War. Manchester: Manchester University Press; 2016.
Van Devanter L. Home Before Morning:The Story of an Army Nurse in Vietnam. New York: Warner Books;1983.
Marcus J. Corpus, Corps, Corpse: Writing the Body in/at War, in Arms and the Woman: Gender and Literary Representation. Ed. by Helen M. Cooper. Chapel Hill: University of North Carolina Press;1989.
Brittain V. Chronicle of Youth: War Diary 1913 – 1917, ed. by Alan Bishop. London: Fontana;1982.
Acton C. Diverting the Gaze: The Unseen Text in Women's War Writings. College Literature 2004;31.2: 53-79.
Brittain V. Honourable Estate. Reprint. London: Virago; 2000.
Gilbert S, Gubar S. No Man's Land: The Place of the Woman Writer in the Twentieth Century. London: London University Press; 1988.
Smith S, Watson J. Reading Autobiography: A guide for Interpreting Life Narratives. Minnesota: University of Minnesota Press; 2001.
Enloe C. Does Khaki Become You? The Militarization of Women's Lives. London: Pandora; 1988.
Van Devanter L, Furey J. Visions of War, Dreams of Peace: Writings of Women in the Vietnam War. New York: Warner Books; 1991.
Ouditt S. Fighting Forces, Writing Women Identity and Ideology in the First World War. London: Routledge; 1994.
Hallett CE. Veiled Warriors: Allied Nurses of the First World War. Oxford: Oxford University Press; 2014.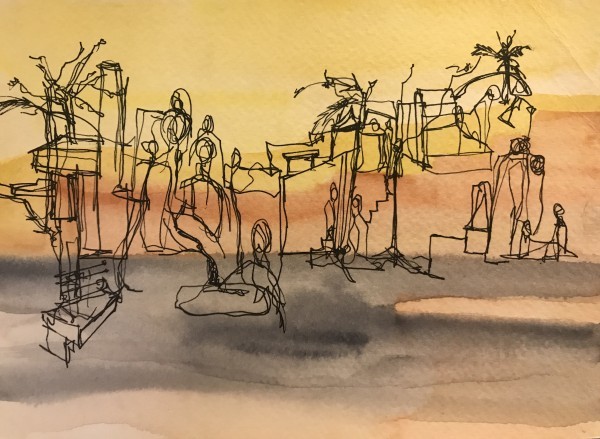 Downloads
How to Cite
Scerri, M. (2020). The army nurse. Research & Humanities in Medical Education, 7, 127-135. Retrieved from https://www.rhime.in/ojs/index.php/rhime/article/view/273
License
This work is licensed under a
Creative Commons Attribution-NonCommercial 4.0 International License
. Authors who publish with this journal agree to the following terms: Authors retain copyright and grant the journal right of first publication with the work simultaneously licensed under a Creative Commons Attribution License that allows others to share the work with an acknowledgement of the work's authorship and initial publication in this journal. Authors are able to enter into separate, additional contractual arrangements for the non-exclusive distribution of the journal's published version of the work (e.g., post it to an institutional repository or publish it in a book), with an acknowledgement of its initial publication in this journal. Authors are permitted and encouraged to post their work online (e.g., in institutional repositories or on their website) after publication in the Journal, as it can lead to productive exchanges, as well as greater citation of published work