Commentary on "Conversations"
Juhi Kalra

Tejinder Singh
Keywords:
Communication, Empathy, Medical humanities, Poetry
Downloads
Download data is not yet available.
References
Kaba R, Sooriakumaran P. The evolution of the doctor-patient relationship. Int J Surg. 2007;5:57-65.
Dhaliwal U. Conversations. RHiME. 2017;4:66-7.
Anand T, Grover S, Kumar R, Kumar M, Ingle GK. Workplace violence against
resident doctors in a tertiary care hospital in Delhi. Natl Med J India. 2016;29(6):344-8.
NHS Litigation Authority Annual Report and Accounts, 2015/16. London: NHS Litigation Authority;2016. [cited 15 Nov 2017]. Available from: http://www.nhsla.com/AboutUs/Documents/NHS_Litigation_Authority_Annual_Report_and_Accounts_2015-2016.pdf
Szasz TS, Hollender MH. A contribution to the philosophy of Medicine; the basic models of the doctor-patient relationship. AMA Arch Intern Med. 1956;97:585-92.
Street RL Jr, Makoul G, Arora NK, Epstein RM. How does communication heal? Pathways linking clinician–patient communication to health outcomes. Patient Educ Couns. 2009;74:295–301. doi: 10.1016/j.pec.2008.11.015.
Lee SJ, Back AL, Block SD, Stewart SK. Enhancing physician-patient
communication. Hematology Am Soc Hematol Educ Program. 2002:(1):464-83. doi:10.1182/asheducation-2002.1.464
Barry CA, Bradley CP, Britten N, Stevenson FA, Barber N. Patients' unvoiced
agendas in general practice consultations: qualitative study. BMJ. 2000;320(7244):1246-50.
Beck RS, Daughtridge R, Sloane PD. Physician-Patient communication in the primary care office: a systematic review. J Am Board Fam Pract. 2002;15:25-38.
Paternotte E, van Dulmen S, van der Lee N, Scherpbier AJ, Scheele F. Factors influencing intercultural doctor-patient communication: a realist review. Patient Educ Couns. 2015;98(4):420-45. doi: 10.1016/j.pec.2014.11.018.
Chertoff J. The evolving physician-patient relationship: equal partnership, more responsibility. Quality in Primary Care. 2015;23:1-3.
Barr H. Competent to collaborate: towards a competency-based model for Interprofessional education. J Interprof Care. 1998;12:181-7.
MCI. Regulations on graduate medical education, 1997. Delhi: Medical Council of India; 2017. [cited 15 Nov 2017]. Available from: https://www.mciindia.org/documents/rulesandregulations/gme_regulations.pdf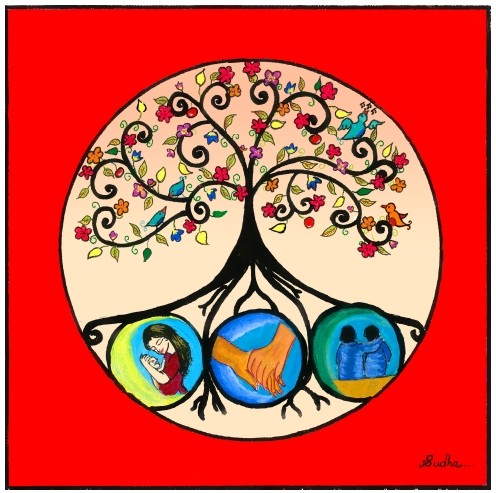 How to Cite
Kalra, J., & Singh, T. (2017). Commentary on "Conversations". Research & Humanities in Medical Education, 4, 72-76. Retrieved from https://www.rhime.in/ojs/index.php/rhime/article/view/147
Section
Disarming Dialogues: Ethics and Professionalism
Copyright (c) 2017 Juhi Kalra, Tejinder Singh
This work is licensed under a Creative Commons Attribution-NonCommercial 4.0 International License.
This work is licensed under a
Creative Commons Attribution-NonCommercial 4.0 International License
. Authors who publish with this journal agree to the following terms: Authors retain copyright and grant the journal right of first publication with the work simultaneously licensed under a Creative Commons Attribution License that allows others to share the work with an acknowledgement of the work's authorship and initial publication in this journal. Authors are able to enter into separate, additional contractual arrangements for the non-exclusive distribution of the journal's published version of the work (e.g., post it to an institutional repository or publish it in a book), with an acknowledgement of its initial publication in this journal. Authors are permitted and encouraged to post their work online (e.g., in institutional repositories or on their website) after publication in the Journal, as it can lead to productive exchanges, as well as greater citation of published work